Manjakani Best Vaginal Tightening – Sex Secrets of the Ancients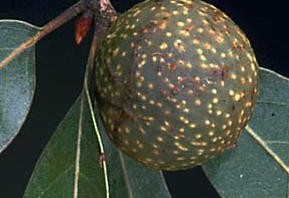 A stinging wasp lands on an oak tree and penetrates its leaves. The oak tree reacts with a spontaneous chemical reaction and creates a roundish hard ball known as an Oak gall or Manjakani. This amazing gift from nature has helped women improve their sex life for thousands of years. Well known since ancient times, Egyptians , Arabs, Persians, Indians, Chinese and Malaysian women have traditionally used oak gall. The extract or powder was used on a regular basis for treatment after childbirth, as well as to treat vaginal loosening and infections.
History tells us romance, passion and sex were not only highly regarded by the ancients but wielded great power. This is evident in ancient graphics, which often depict sexually explicit pornographic images. Sex was considered a gift from the gods, and they worshiped Venus, Cupid and Dionysus (the god of wine and merriment) with gusto. Sexuality in ancient Egypt was open, untainted by guilt and considered an important part of everyday life.
In 41 B.C. Cleopatra captured Mark Anthonys heart, just as she had Julius Caesars. Marc Antony followed Cleopatra to Alexandria and took her as his mistress. Cleopatra married Marc Antony in 37 B.C. How did the ancient women capture the hearts of their men? Could Oak gall have played a role?
Studies have shown that manjakani is rich in tannins, vitamin A and C, calcium, gallic acid, fiber, protein and carbohydrates. Oaks galls also possess a unique kind of astringency, which create instant tightening effects on the vaginal walls and help to reverse loss of elasticity caused by aging, hormonal changes and childbirth. Manjakani is still being used today in a variety of vaginal tightening products.
Our exciting product, Tightenz, boasts high levels of Majakani as its main ingredient strategically placed in a solid vaginal tightening suppository. With its unique delivery system Tightenz is able to insure optimal placement of the active ingredients into the vagina. Before the arrival of Tightenz the only vaginal tightening products were creams, gels and oral supplements. Not only are vaginal tightening creams and gels less effective, they are messy and contain the risk of cross contamination. Vaginal rejuvenation surgery and vaginoplasty are gaining in popularity but carry the risk of surgery with a high price tag. Kegel exercises may be effective in the long term but Tightenz will tighten the vagina in minutes and the sensation can last for hours. Now with Tightenz revolutionary patent pending formula, a tight vagina can be achieved within minutes resulting in greater friction with more frequent and intense orgasms and sexual satisfaction for both partners.